Taxpayer Association volunteers put their lives at risk, endured tear gas and sometimes spending late night hours (until 3am!) to provide original on-the-scene reporting and original photographic documentation on the Portland riots. Much of what we documented is not found anywhere else.
Best of our Portland Protest riots original reporting:
OPEN THREATS TO KILL OREGON LAWMAKERS
RIOTERS ACCIDENTALLY VANDALIZE PRO-CHOICE PREGNANCY CHARITY
RIOTERS SMASH SCHOOL VAN, CLAIM "ABOLISH SCHOOLS!"
RIOT STRIKES EUGENE PREGNANCY CENTER, POLICE INJURED, 10 ARRESTS
PROTESTERS CALL FOR OREGON RIOTS
ATTACKERS STRIKE AGAIN AT LOCAL PREGNANCY CENTERS
PORTLAND ASIAN FAMILY OFFICE VANDALIZED BY COMMUNIST?
PROTESTERS LEAVE DEATH THREATS TO POLICE, JUDGES, JOURNALIST
LEFTISTS SABOTAGE PORTLAND PRO-LIFE PREGNANCY CENTER
TWO VIOLENT POLITICAL ATTACKS SHAKE OREGON THIS WEEKEND
CAT TAX, CRIME HELP SABOTAGE ANOTHER FAMOUS OREGON SHOP
LIBERALS HAVE MADE ARSON ALMOST LEGAL
RIOTER ARRESTED 7X NOW TRIES TO ERASE HER PAST
VANDALIZED UNION HQ A SYMBOL OF FAILED LIBERAL UTOPIA
USHERING IN 2022 WITH POLITICAL VANDALISM
PORTLAND POLICE MAKE BIG SHOW OF FORCE. ANTI-RITTENHOUSE RIOT FLOPS
PORTLAND 'RITTENHOUSE' RIOT SO SUCCESSFUL THEY 'RE DOING A SEQUEL
RIOTERS HIT PORTLAND POLICE HQ
LOT NEXT TO INFAMOUS RED HOUSE RIOT ZONE GIVEN TO CHARITY
1 RIOT. 35 SITES HIT. $500,000 DAMAGE. ZERO ARRESTS
LEFTIST PORTLAND PROTESTERS HATE BIDEN
BUSINESSES SHUT DOWN IN FEAR DURING PROTESTS
VIOLENCE, CHAOS AT DUELING PORTLAND PROTEST (RECAP)
PORTLAND MAY DAY RIOT HITS SMALL BUSINESSES (ORIGINAL PHOTOS)
EYEWITNESS TO PORTLAND'S APRIL 20TH RIOT
NIKE STORES BECOME PLYWOOD FORTRESSES DUE TO RIOTS
RIOTERS CALL TO "END OREGON"…AGAIN?
LIBERAL CHURCH DOESN'T UNDERSTAND WHY PORTLAND RIOTERS VANDALIZE THEM
AFTERMATH RIOT PHOTOS TELL HORRIFIC STORY…ITS GETTING WORSE
PORTLAND RIOTS, DEFUND POLICE HELP UNLEASH STAGGERING CRIME WAVE
MORE PROOF OREGON BLM MOVEMENT HIJACKED BY ANARCHISTS
WHY POLICE KETTLING IS A NIGHTMARE FOR RIOTERS
RIOTERS DECLARE 'FUND SCHOOLS' AS THEY ARSON SCHOOL BUILDING
NOT TO BE OVERLOOKED BY DC EVENTS, ANARCHISTS RIOT IN PORTLAND, SALEM
NEW YEAR'S DAY PROTEST: 2021 TO BE YEAR OF VIOLENCE
PORTLAND PROTEST PLEDGE: ABOLISH MAYORS, BE LIKE SYRIA! (NO JOKE)
PORTLAND AUTONOMOUS ZONE ATTACKING JOURNALIST
RED HOUSE AUTONOMOUS ZONE MESSAGE: KILL LANDLORDS
AUTONOMOUS ZONE MAP: 5 STREET BLOCKS PORTLAND LOST CONTROL OF
PORTLAND AUTONOMOUS ZONE BARRICADES: LIKE ONES USED TO KILL OUR TROOPS ON D-DAY
PORTLAND AUTONOMOUS ZONE: FULLY BARRICADED, WEAPONIZED
PORTLAND PROTEST HARASSES RESTAURANT CUSTOMERS
PORTLAND PROTEST WILDLY VANDALIZES CATHOLIC SCHOOL
PROTEST MOB MOMENT: NEIGHBOR PLEADS FOR PEACE, GETS BLOWBACK
PORTLAND'S UNEASY ELECTION NIGHT
PROTESTERS TRASH PORTLAND, THREATEN TO KILL POLICE, PRESIDENT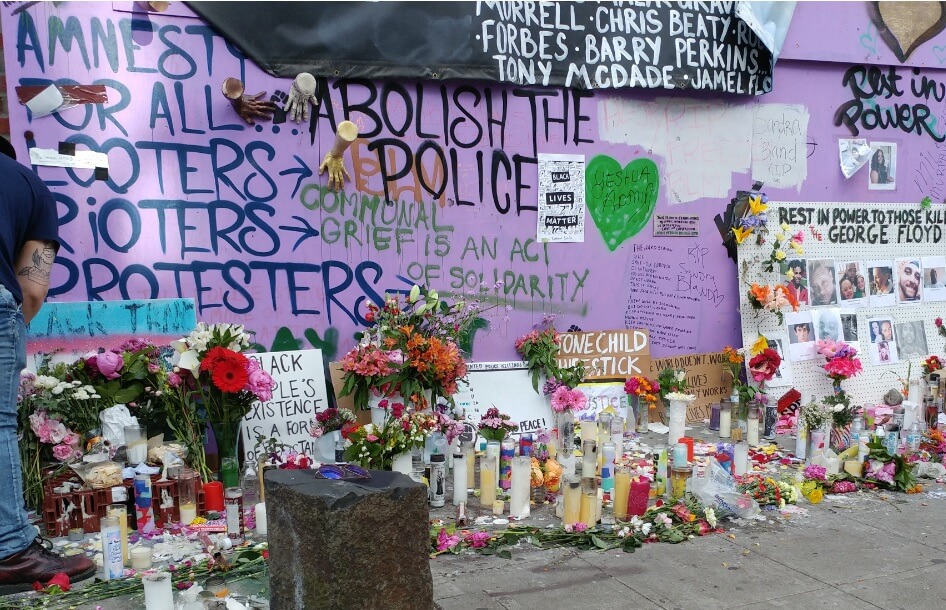 SEATTLE 'AUTONOMOUS ZONE' TRUTHS CONSERVATIVES MAY AGREE WITH